(April 27, 2017)
A shortage of residential property listings coupled with strong demand, particularly for condos and townhomes, continued to impact Metro Vancouver's housing market in March.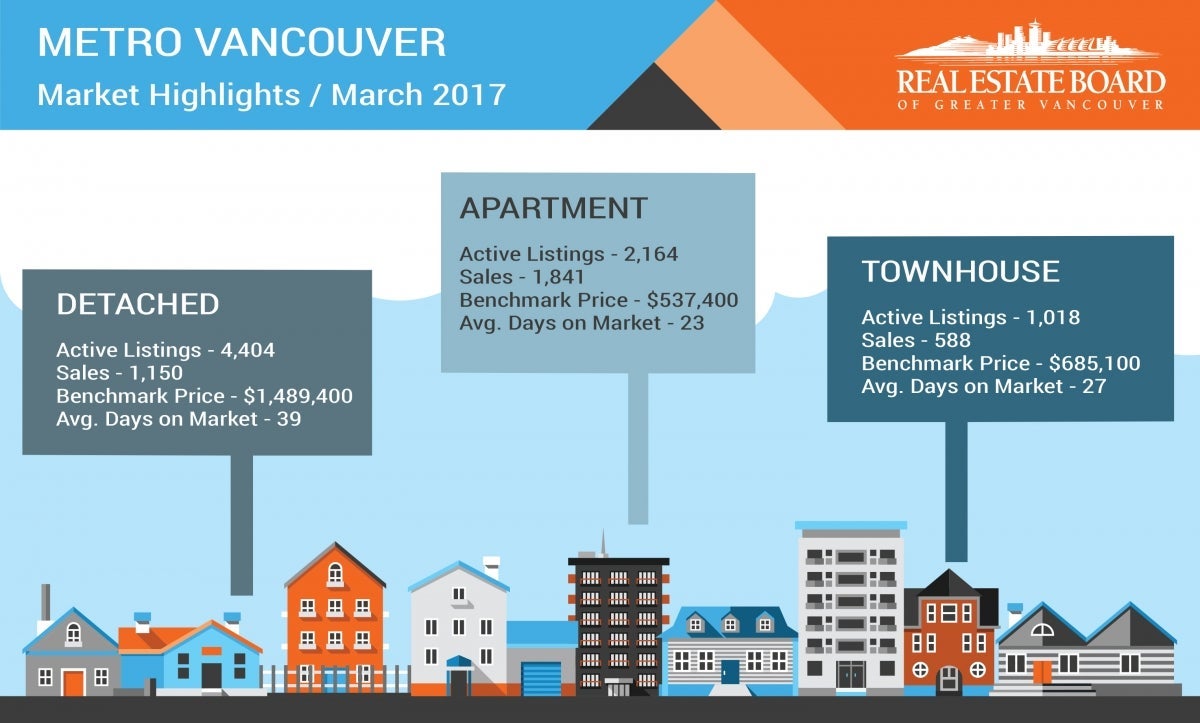 Residential property sales in the region totalled 3,579 in March 2017, a decrease of 30.8 per cent from the 5,173 sales recorded in record-breaking March 2016 and an increase of 47.6 per cent compared to February 2017 when 2,42...
read more
.
(April 26, 2017)
Strong March Home Sales, Low Inventory Means Tougher Market for Buyers.
RE/MAX National Housing Report on MLS Data from 53 Metro Areas
DENVER – March launched the home-buying season with post-recession records for increasing home sales and prices and decreasing inventory, according to this month's RE/MAX National Housing Report that surveys 53 metro areas. 

Last month, home sales were 6.6% higher tha...
read more
.
(April 26, 2017)
Blog entry content goes here
Categories
Archives

Subscribe To This Blog