Vancouver Is Seeing More Sales In May…And More Inventory - BETTER DWELLING
So far we're seeing more sales, less new listings, and a higher total inventory than last year.
Sales Are Higher So Far
Vancouver appears to be seeing more sales this May than last. As of May 23, there was 4,120 sales, which averaged 179 sales per day. The same month last year ended with 4,769 sales, which averages to 153 sales per day. Sales are on target to beat last year's numbers by almost 17%. That is, if the pace of sales continues through to month end.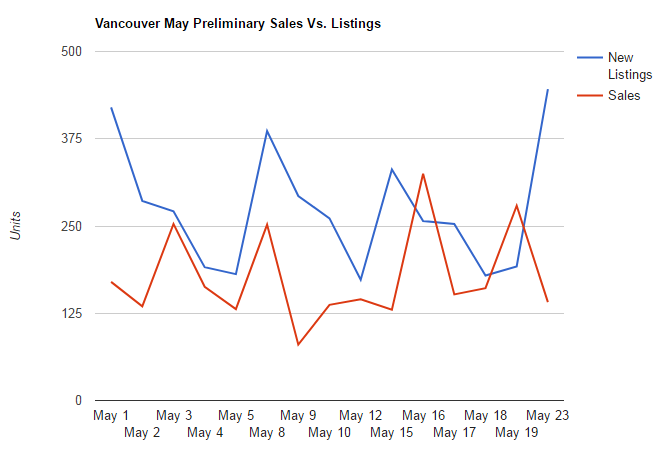 New Listings Are Down
New listings are down compared to the same time last year. The first 23 days in May saw 4,120 new listings, an average of 179 per day. May 2016 ended with 6,289 new listings, an average of 202 per day. This represents an 11.38% decline when compared.
Total Inventory Is Higher
Despite less new listings, inventory is still higher than last year. As of yesterday, there was 8,765 listings for sale in the Greater Vancouver Region. May 2016 ended with 7,726 units, around 13% lower than yesterday's number. While there's still a chance inventory will drop with increasing sales, even the lowest point of the month was much higher than last year.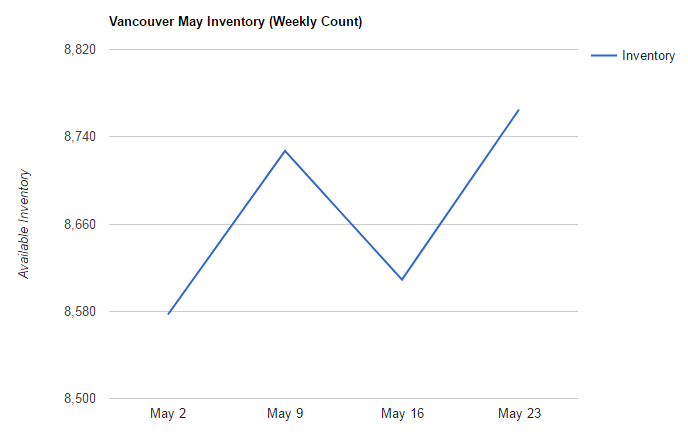 These numbers aren't finalized by REBGV, and may be revised (usually upwards) by the end of the month. They're not a perfect data set, but it helps to give a preview of how the market is performing so far. With sales growing faster than listings, there's a good chance buyers pushed composite prices higher…again.
BETTER DWELLING 
Categories
Archives

Subscribe To This Blog